Our "Seussey" Teacher
My name is Stefanie Pitzer and I have wanted to be a teacher since Kindergarten. I strongly believe that teaching is a passion not just a profession! I am a Dunlap Alumni and very excited to be teaching in the district where I once went to school.  I graduated in 2004 from Illinois State University with a Bachelor's degree in Education and a minor in Mass Communications.  In 2012, I received my Master's degree in Educational Leadership from Western Illinois University.
I started teaching second grade at Dunlap Grade School in August of 2006 and I absolutely love every part of my job! I find teaching to be one of the most rewarding experiences and wouldn't trade it for anything in the world. Second grade is a very exciting time and I love helping prepare students for the challenges that await them in third grade.  I am a 21st century teacher ready to teach your 21st century learner.
I am a huge supporter of the arts and love how they not only give kids a creative outlet but teach them vital communication skills they can use throughout their lives.
My family is very important to me and they give me great support. On December 18, 2010, I married the love of my life, Derek Pitzer. He is parts product analyst for Caterpillar and works in the Morton office. He basically is in charge of worldwide stocking of engines and engine components. We actually met in high school, went our separate ways, and then reconnected through a mutual friend.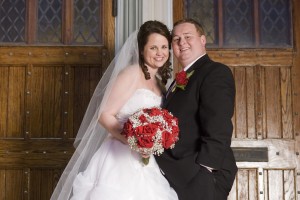 On May 12, 2012, we began our next great adventure: parenthood. We have a son named Jaxon and he is a mover and a shaker. I have no idea where he gets that from. (teehee)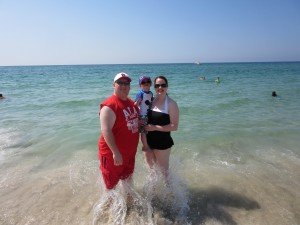 My mom is a preschool music teacher at 123 You 'N Me, so there was always music being played in our house. She has played the piano since she was six and instilled in me the love of music. She also helps me out a great deal over the summer and throughout the year! My sister, Stacy, graduated from Eastern Illinois University and is a 4th grade teacher at Ridegview Elementary.  Her husband, Josh, is a music teacher in the Unit 5 School District in Bloomington, IL. We are a family of teachers. 🙂
I love teaching but I do have other interests, as well. I enjoy being a wife and a mom, singing, acting, reading children's literature, photo-documenting my life, scrapbooking, twittering, blogging, watching movies, drinking coffee and making people laugh.
Our "Seussey" Students
We are "Seussey" to the max!  This year our school has an All-Star theme.